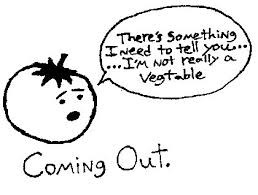 She said, "It's time TR came out of the closet".
She said all too often women try to keep a low profile. We remain in the background. We keep our gifts undercover with political correct language such as; it's about my company; it's not about me. If I tout my attributes, people will think I'm bragging and being big-headed.
SO!
Happy July 4, 2017, my coming out - my day of Independence.
My coming out affirms, "It is about me. I am the company. I am my brand. I am the products and services I validate. It is my story, so it is very much about me".
It feels good to claim greatness and share your strengths with others.
Here's a shout-out to women!
Stand proud and step boldly out of that dark closet of yours.
Let your light SHINE; embrace all the wonders of YOU.